Tag Archive for:
from life
I stood at the cross-roads today watching the oncoming storm... Painted two panel side by side to capture this beautiful panorama that I get to see driving out to town everyday. What a lovely stormy weather. I love Monsoons!
https://srishtiart.net/wp-content/uploads/Awaiting-the-Storm.jpg
589
1600
Srishti Wilhelm
http://srishtiart.net/wp-content/uploads/Logo-green2-1-300x77.png
Srishti Wilhelm
2014-09-09 21:29:32
2019-01-16 16:28:41
Awaiting the Storm
A new start of a new painting today, model Danielle. I have two more Mondays to finish this...
https://srishtiart.net/wp-content/uploads/IMG_20140908_1148221-copy.jpg
800
582
Srishti Wilhelm
http://srishtiart.net/wp-content/uploads/Logo-green2-1-300x77.png
Srishti Wilhelm
2014-09-08 15:52:45
2014-09-08 15:53:33
Danielle
Tag Archive for:
from life
Srishti Wilhelm
https://srishtiart.net/wp-content/uploads/Contemplation-Srishti_Wilhelm.jpg
800
644
Srishti wilhelm
http://srishtiart.net/wp-content/uploads/Logo-green2-1-300x77.png
Srishti wilhelm
2019-02-05 13:28:11
2021-03-07 13:04:46
Contemplation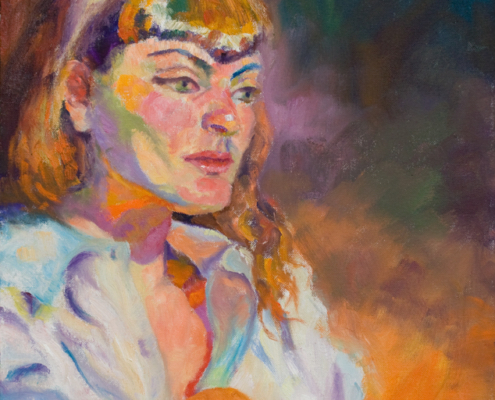 Srishti Wilhelm
https://srishtiart.net/wp-content/uploads/Thinking_of_You-Srishti_Wilhelm.jpg
800
634
Srishti wilhelm
http://srishtiart.net/wp-content/uploads/Logo-green2-1-300x77.png
Srishti wilhelm
2019-02-05 13:26:21
2021-03-07 13:04:46
Thinking of You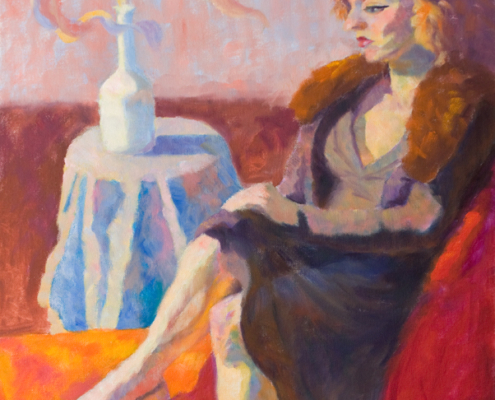 Srishti Wilhelm
https://srishtiart.net/wp-content/uploads/Stood-Up-1.jpg
800
602
Srishti wilhelm
http://srishtiart.net/wp-content/uploads/Logo-green2-1-300x77.png
Srishti wilhelm
2019-02-05 13:24:06
2021-03-07 13:04:46
Stood Up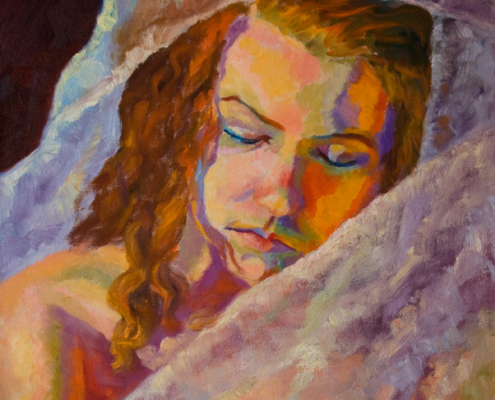 Srishti Wilhelm
https://srishtiart.net/wp-content/uploads/Looking_to_Future-Srishti_Wilhelm.jpg
800
602
Srishti wilhelm
http://srishtiart.net/wp-content/uploads/Logo-green2-1-300x77.png
Srishti wilhelm
2019-02-05 13:22:29
2021-03-07 13:04:46
Looking to Future
Srishti Wilhelm
https://srishtiart.net/wp-content/uploads/Lost.jpg
800
600
Srishti wilhelm
http://srishtiart.net/wp-content/uploads/Logo-green2-1-300x77.png
Srishti wilhelm
2019-02-05 13:20:27
2021-03-07 13:04:46
Lost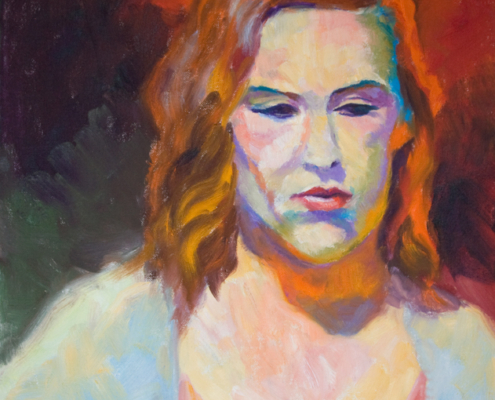 Srishti Wilhelm
https://srishtiart.net/wp-content/uploads/Marie-Srishti_Wilhelm.jpg
800
631
Srishti wilhelm
http://srishtiart.net/wp-content/uploads/Logo-green2-1-300x77.png
Srishti wilhelm
2019-02-05 13:18:53
2021-03-07 13:04:46
Marie
Srishti Wilhelm
https://srishtiart.net/wp-content/uploads/Dusk-Srishti_Wilhelm.jpg
800
598
Srishti wilhelm
http://srishtiart.net/wp-content/uploads/Logo-green2-1-300x77.png
Srishti wilhelm
2019-02-05 13:14:29
2021-03-07 13:00:23
Dusk
Srishti Wilhelm
https://srishtiart.net/wp-content/uploads/Helga-8.jpg
800
600
Srishti wilhelm
http://srishtiart.net/wp-content/uploads/Logo-green2-1-300x77.png
Srishti wilhelm
2019-02-05 12:50:19
2021-03-07 13:00:31
Helga